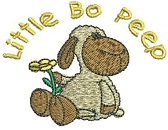 At Fun Club we offer two sessions to fit your needs: 8.30 am to 3.30pm or 8.30-5.30pm.  If care is required earlier then this can be accommodated, please ask a member of staff.
We work very hard to provide fun and stimulating activities and trips. We also have a minibus to transport the children during the holidays.
All the activities are voluntary and other types of play, games and fun stuff will be available at the same time.
The planned programme may be subject to change due to unforeseen circumstances (such as the wether).   The Fun Club is a play setting, all activities are optional and the emphasis is on free play.  We are governed by the play principles and these underpin the services we offer.  While the advertised activities will be freely available to all children attending, each child will be able to decide for themselves whether to participate.  As playworkers we believe that children's play comes first and, while we will actively encourage children to  participate in activities, we will not interrupt play to do so.
Play can be messy, so please ensure children are dressed appropriately.  We have a large outside area available to us and we try to use it most days.  Depending on weather this can be muddy, so old shoes are recommended. If your child brings any personal belongings or valuables, they do so at their own risk.  We can take no responsibility for items at any time.
Children will need:
a packed lunch with an ice pack in
at least 2 drinks (please note that cartons of juice, sandwiches with sweet fillings and yoghuts do attract wasps)
suitable outdoor clothing and footwear dependant on weather forecast (flip flops and open toed sandals without socks are unadvisable as they can cause nasty injuries)
a change of clothes is always advisable, in case of a need to have unplanned water play!
All children should come with suncream already applied and a sun hat.
Sun cream will be reapplied if necessary at lunch time using sun cream supplied by the Fun Club. If your child has any allergies to particular sun creams please ensure we are aware and bring your own sun cream.
All bookings should must be made in advance. Please note we are no longer able to take verbal bookings. Refunds are not available for absences or cancellations.
Our website documents were last updated Aug13. Please contact us if you require any further information or clarification.